Welcome to Malabon Natonal High School Official Website! Since its establishment, MNHS has always been dedicated to develop competitive, skillful and talented high school students. MNHS offers holistic curricula that provide competencies in Science, Mathematics, Sports, ICT, Language, Visual and Theater Arts. MNHS is an ideal place for students to grow educationally, collaborate, excel in their chosen field of interest, and have a meaningful high school experience. We are continuously working together to create an environment where each and every student is given opportunities to showcase their talents, participate in competitions, gain awards and recognitions, necessary to achieve his/her individual success. All of these are made possible by building strong partnerships with our parents, teaching and non-teaching personnel, Alumni Association, and LGUs. We are pleased that you have taken the time to visit our website. We hope you have a good idea of all we have to offer. GO MNHSians!

MNHS wins 1st Place in BE Mega School Category
Yet again!, our school bagged the Best School  Implementer Award for the MEGA school category. Proving how our school handle the BE program despite the Pandemic, showcasing the true meaning of support system between our school, stakeholders, local government, parents, teachers and students.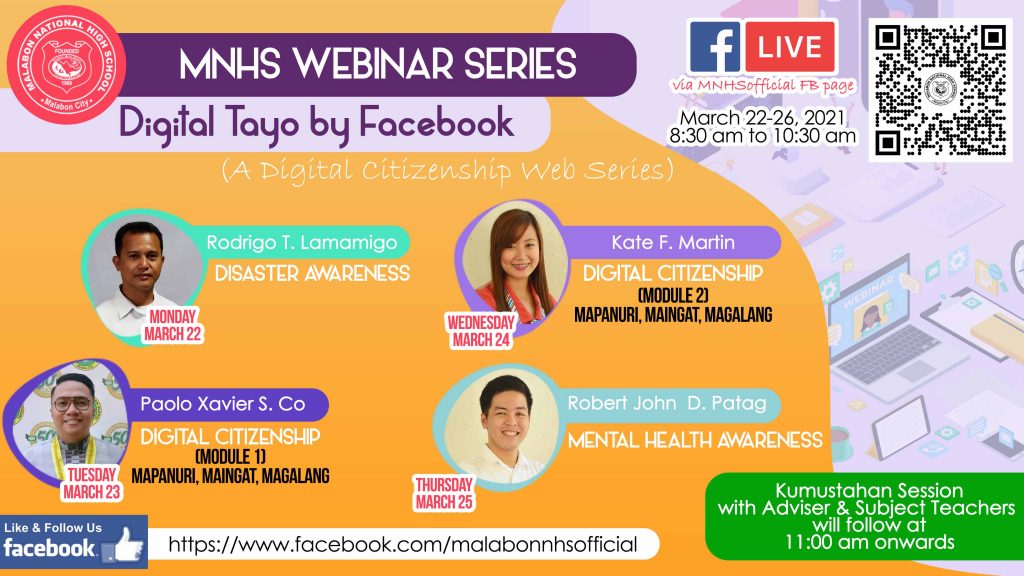 MNHS Webinar Series
A five days extensive hand picked topics and online talk exclusive to our fellow MNHSian, parents, stakeholders, members of the teaching and non-teaching personnel and viewers from online platforms. Helping us cope with different situations amidst this pandemic, selected speakers shares valuable insights, contents and information for us to a bearer of becoming true, efficient online/virtual and real life user in different scenarios.